For several reasons it can be helpful to be able to select only a range of images within the image stack in TrakEM2. For example to link those images in order to manually rotate them (see here).
A selection of images is done via "right-click in canvas" –> Selection –> Select all that match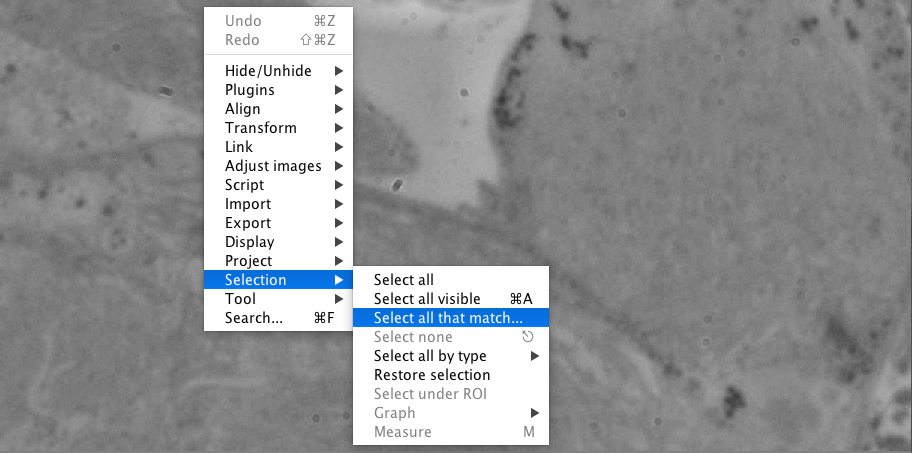 Start and End defines the range of images that are selected. Hit ok and the images from image 4 to 10 are selected.

If however, not all of the images in that range shall be selected, specific images can be ignored by clicking on the eye icon in the specific image before starting the selection.

If the icon is clicked, the image will not be displayed in the viewer. The check mark "Visible only" in the menu we have seen earlier then makes sure that only the visible images are selected.